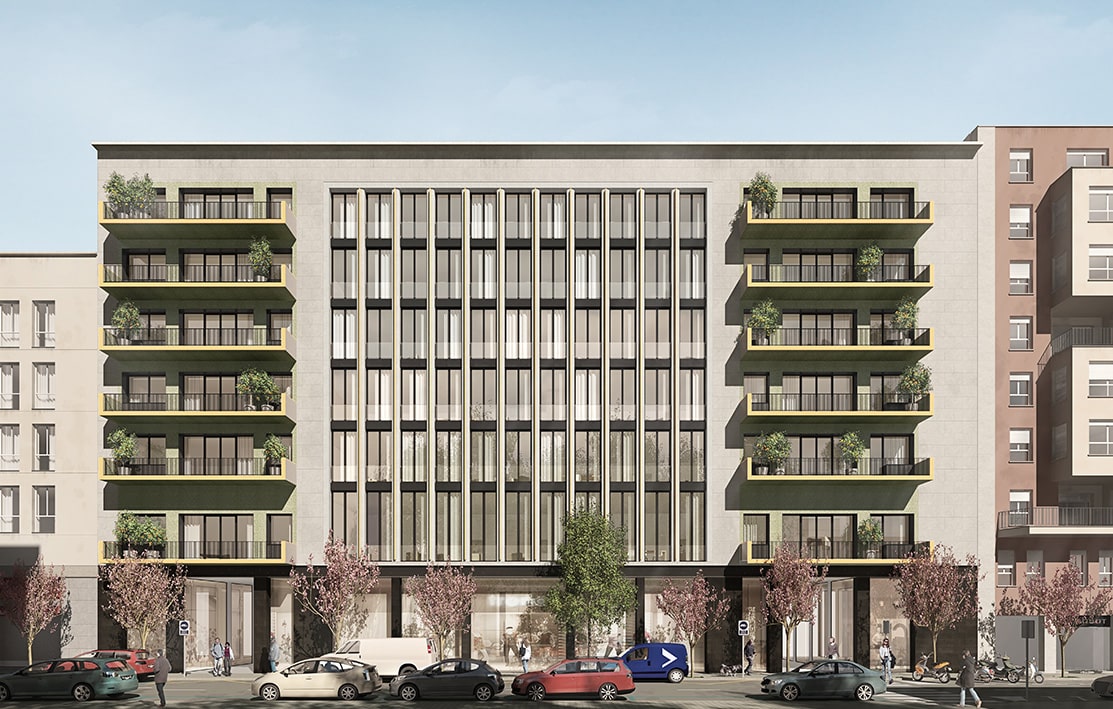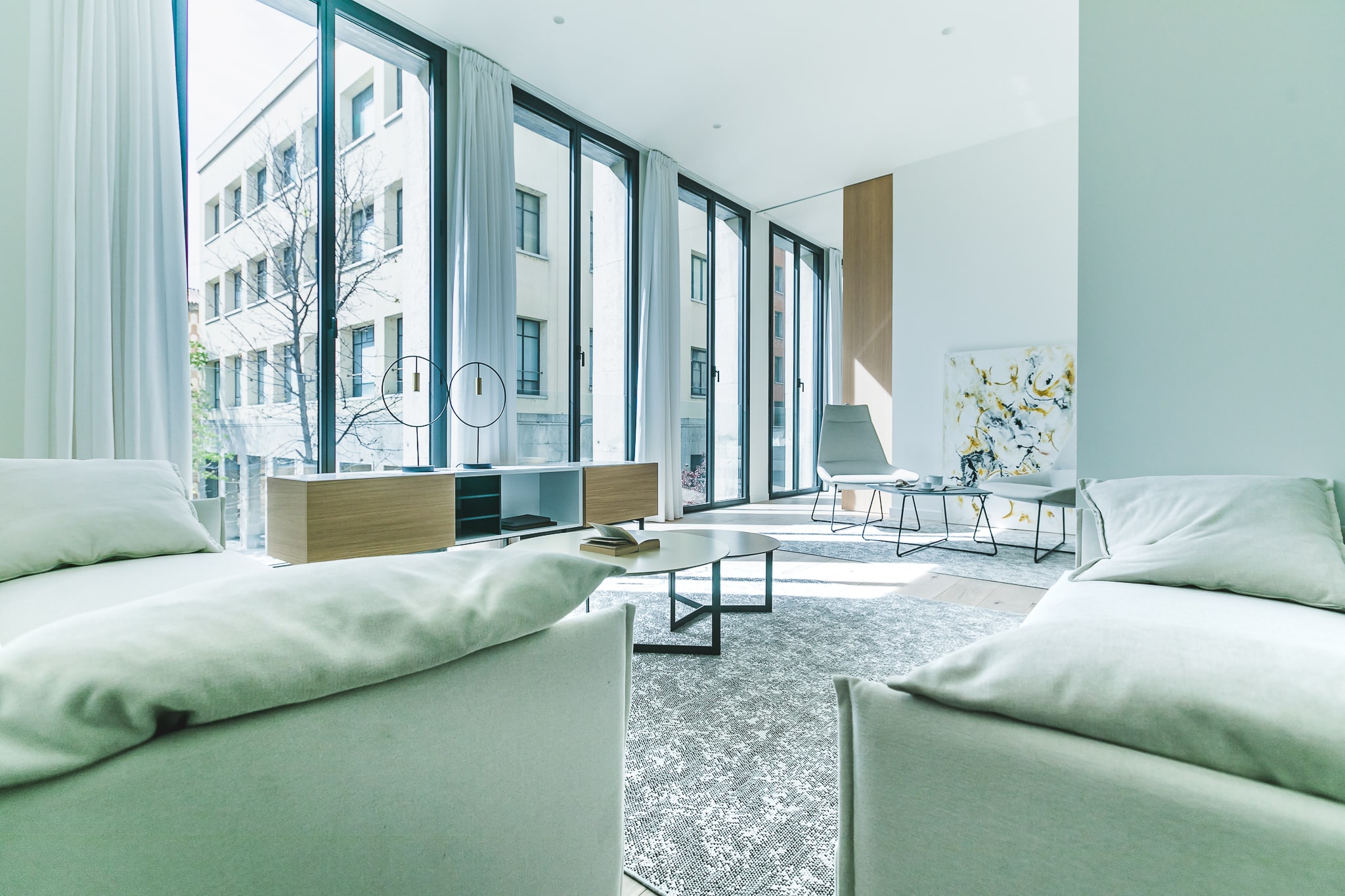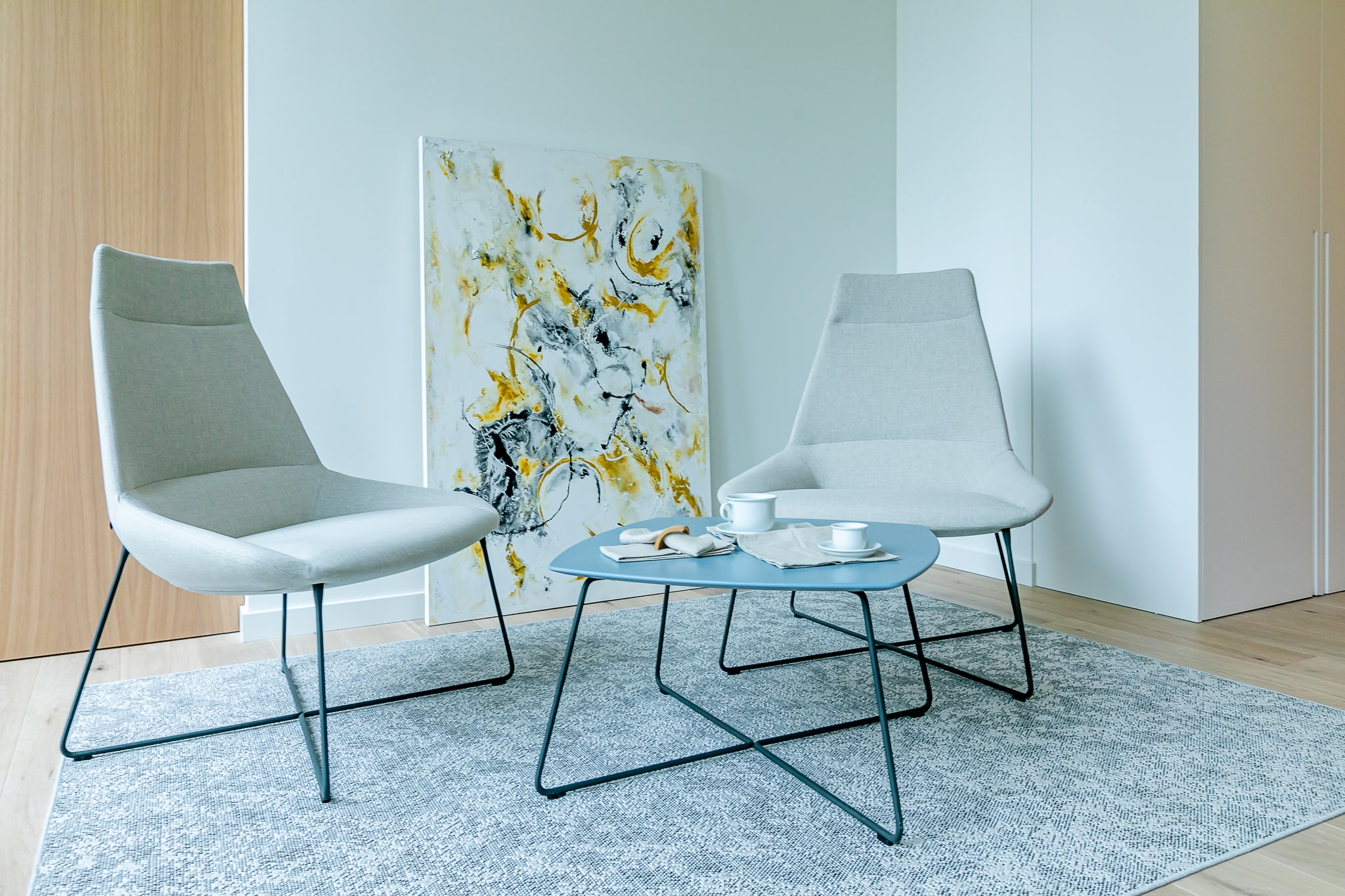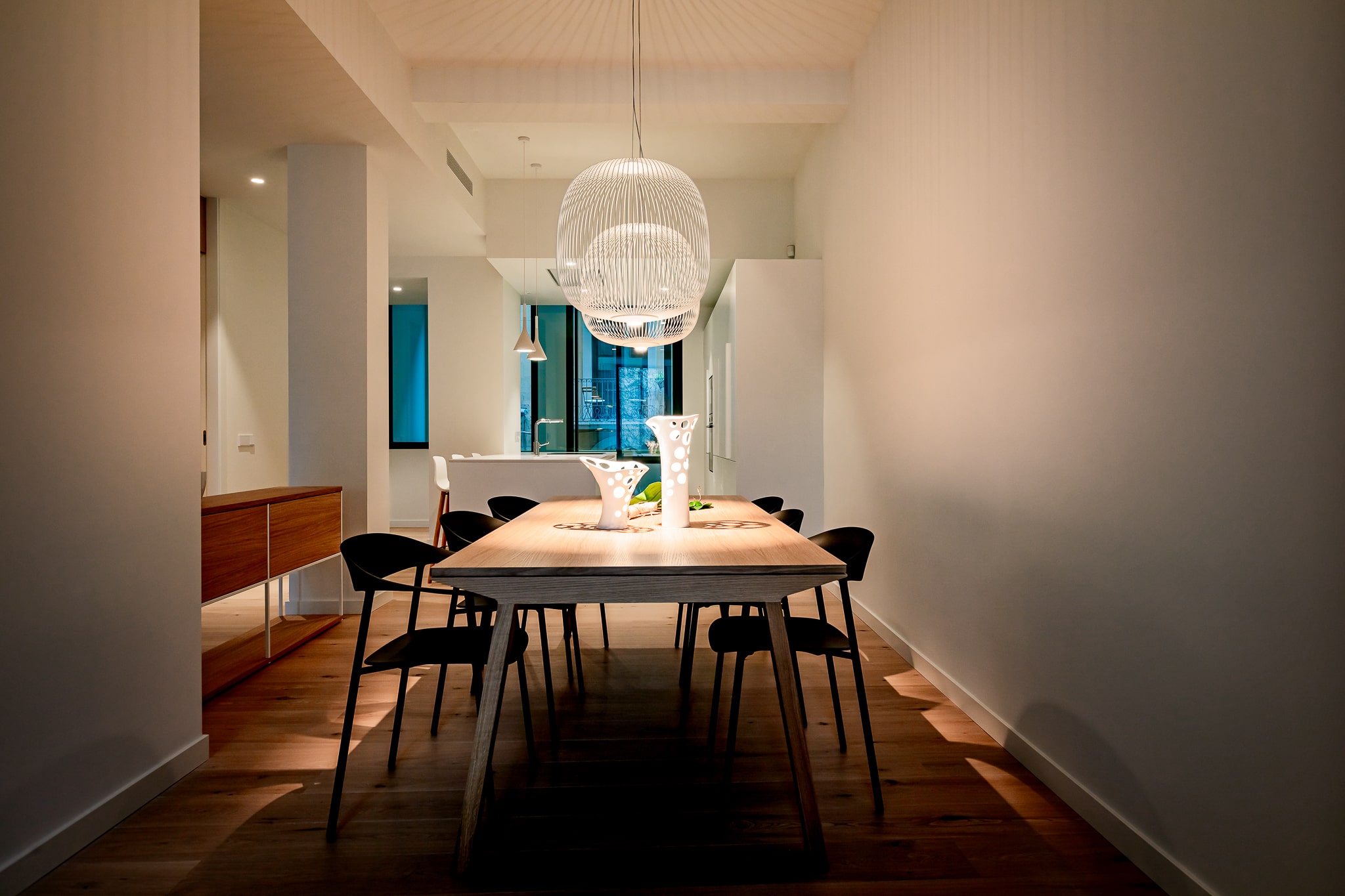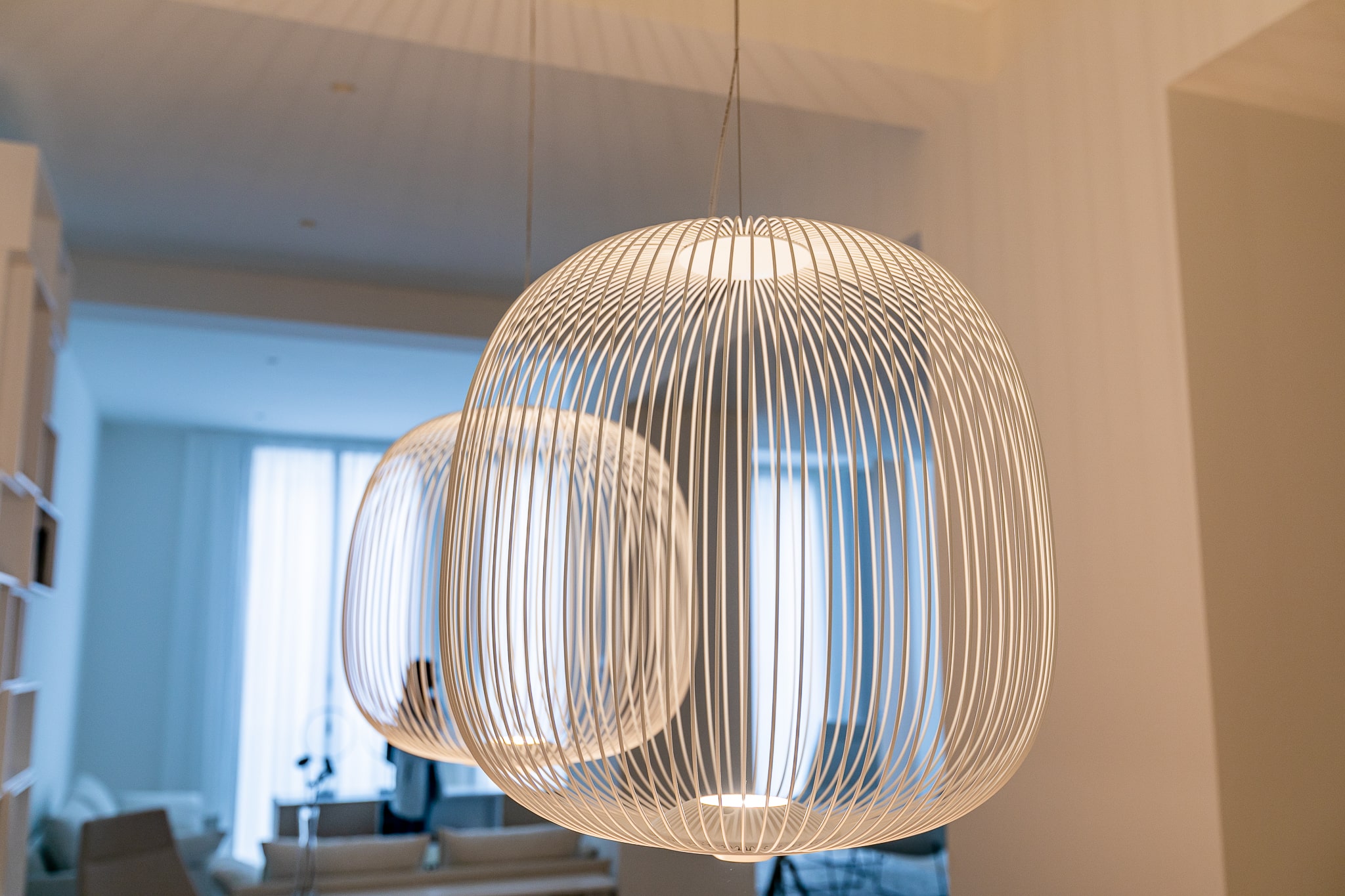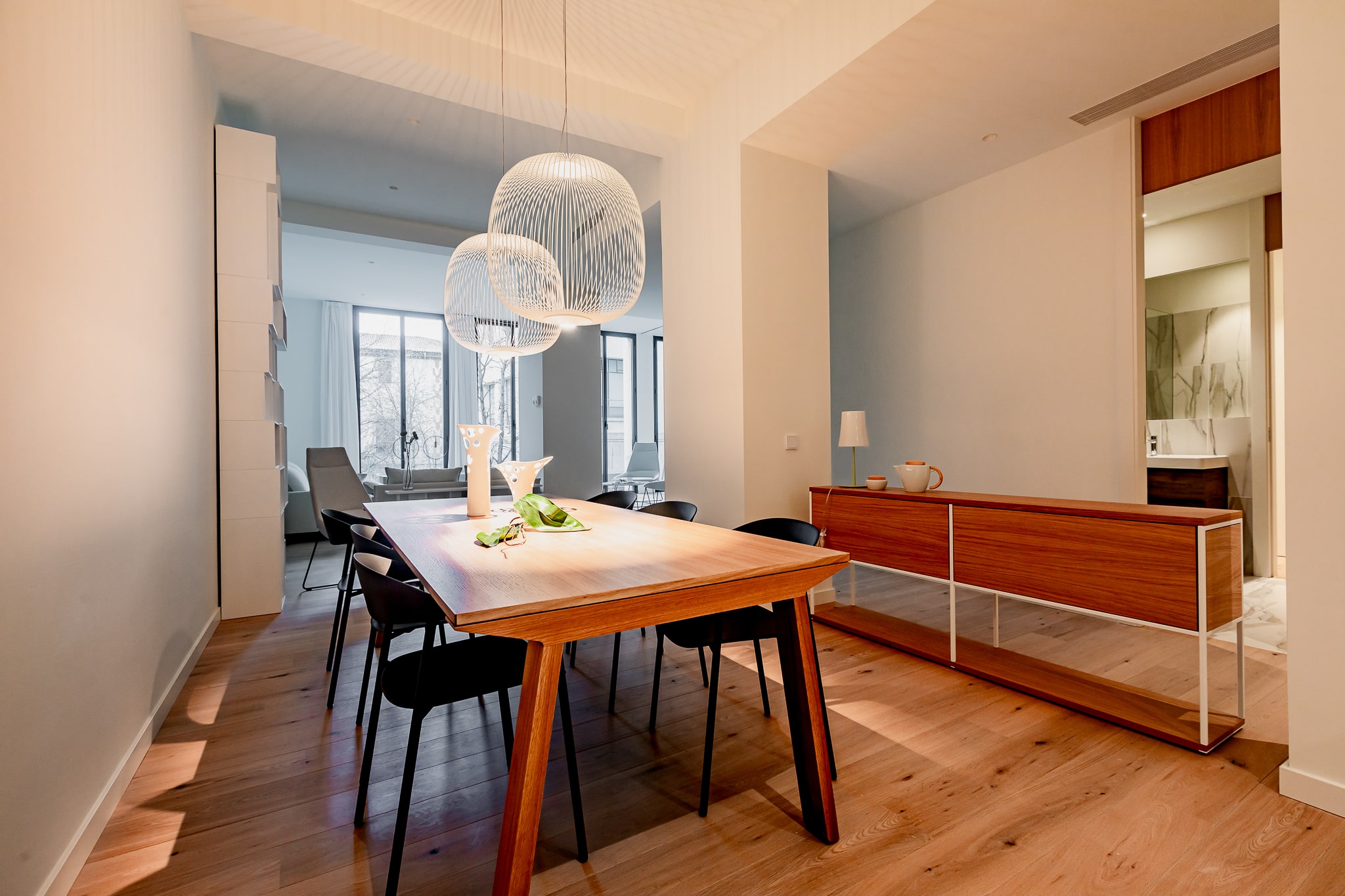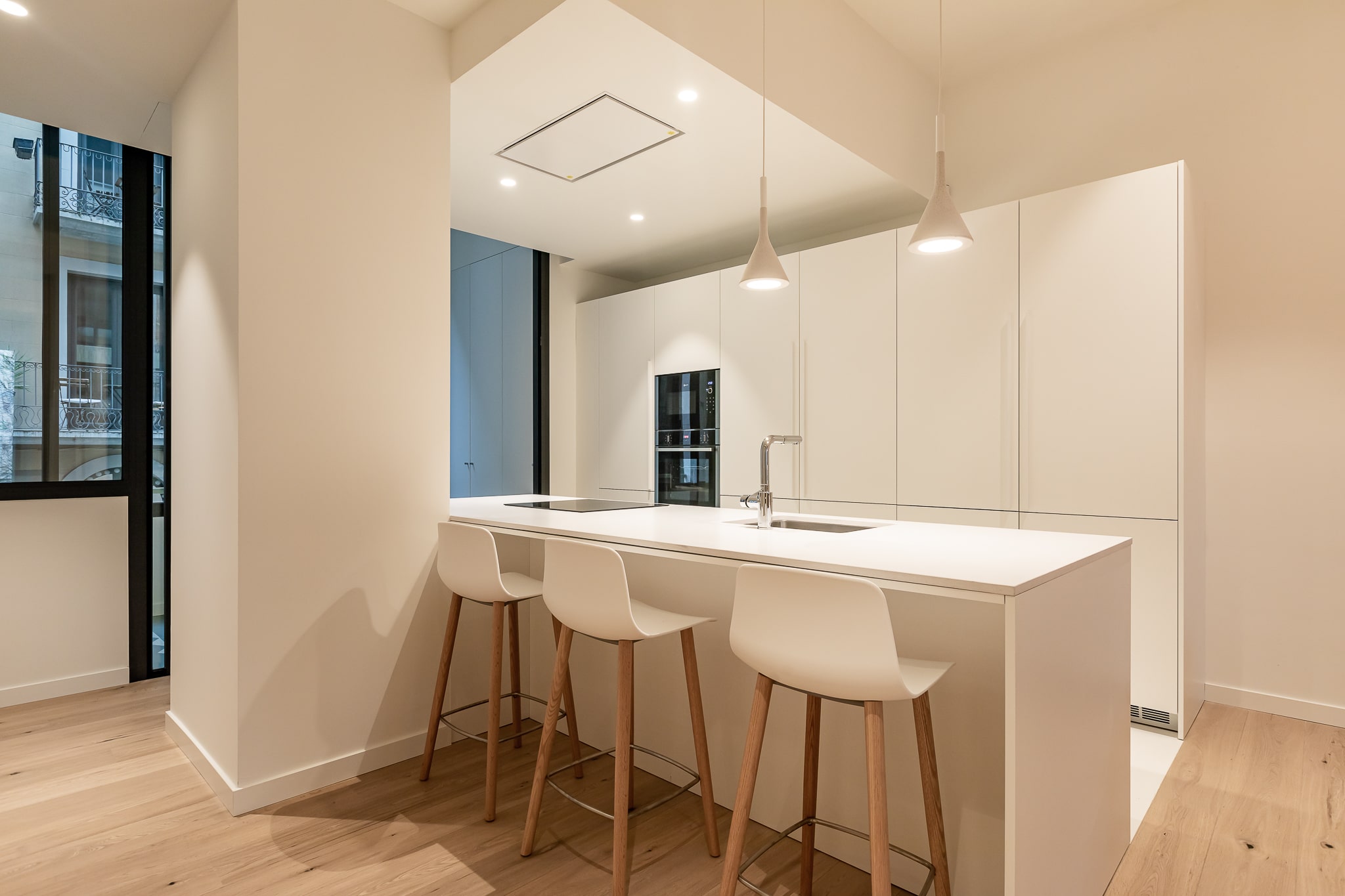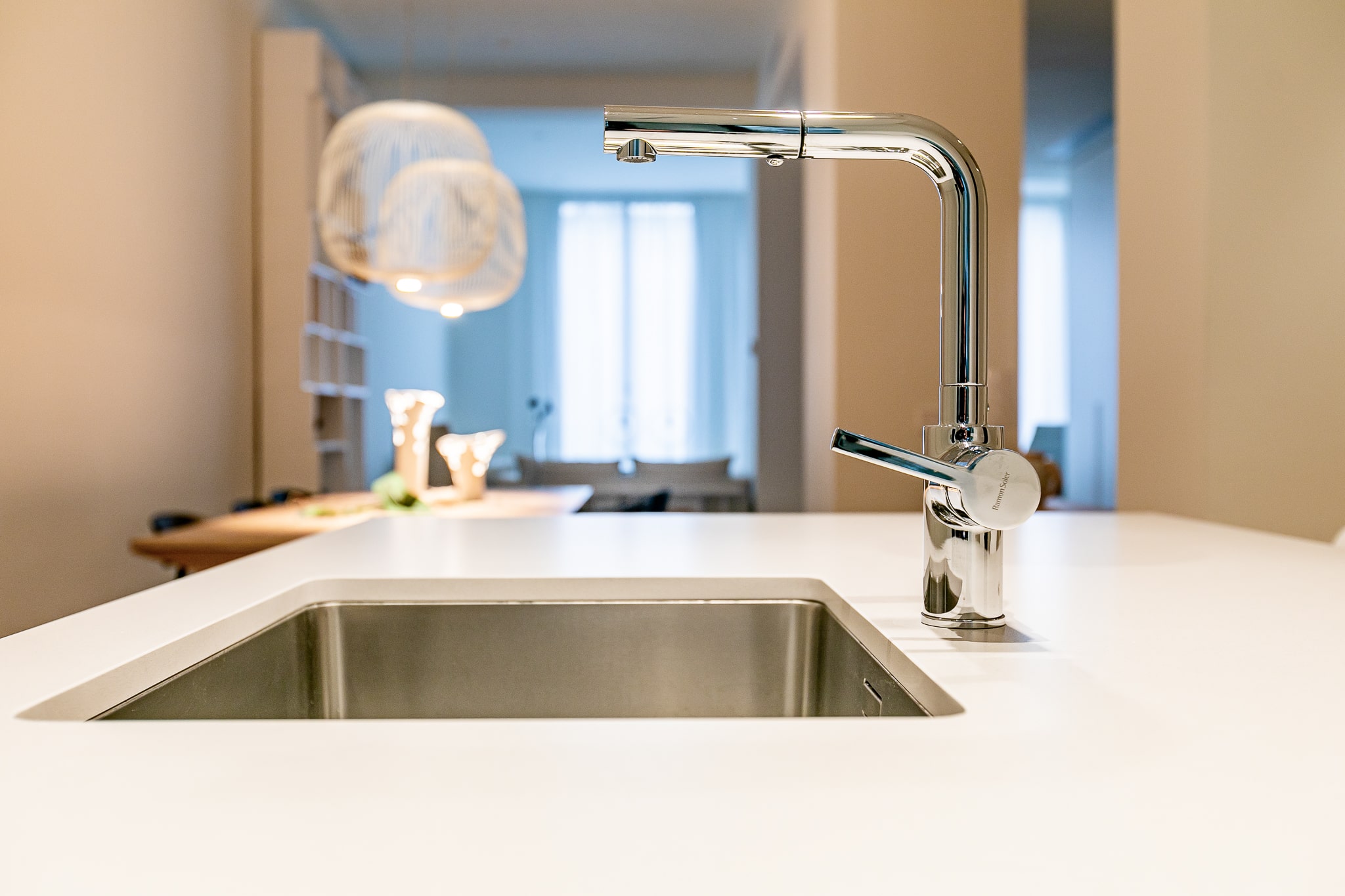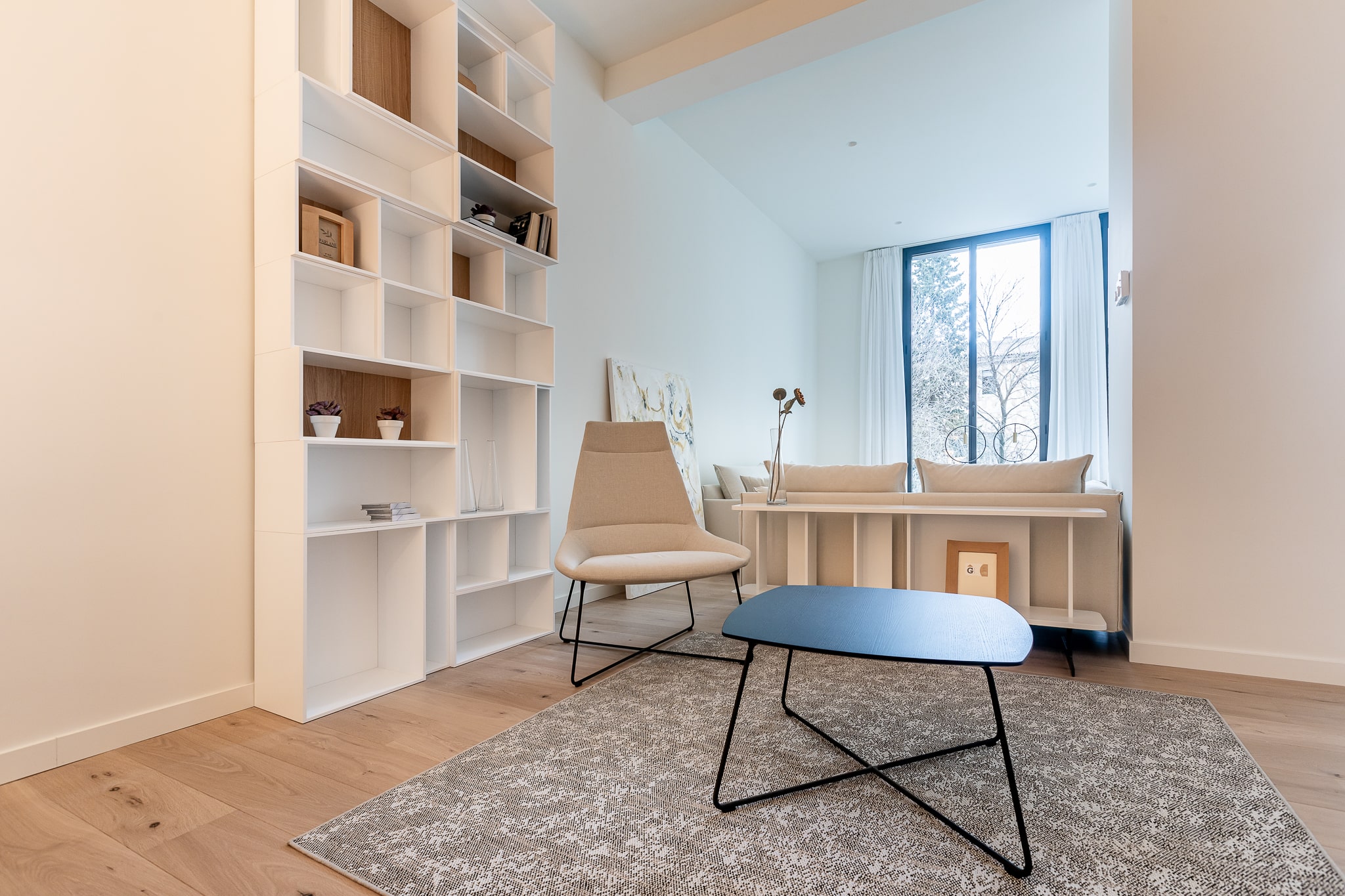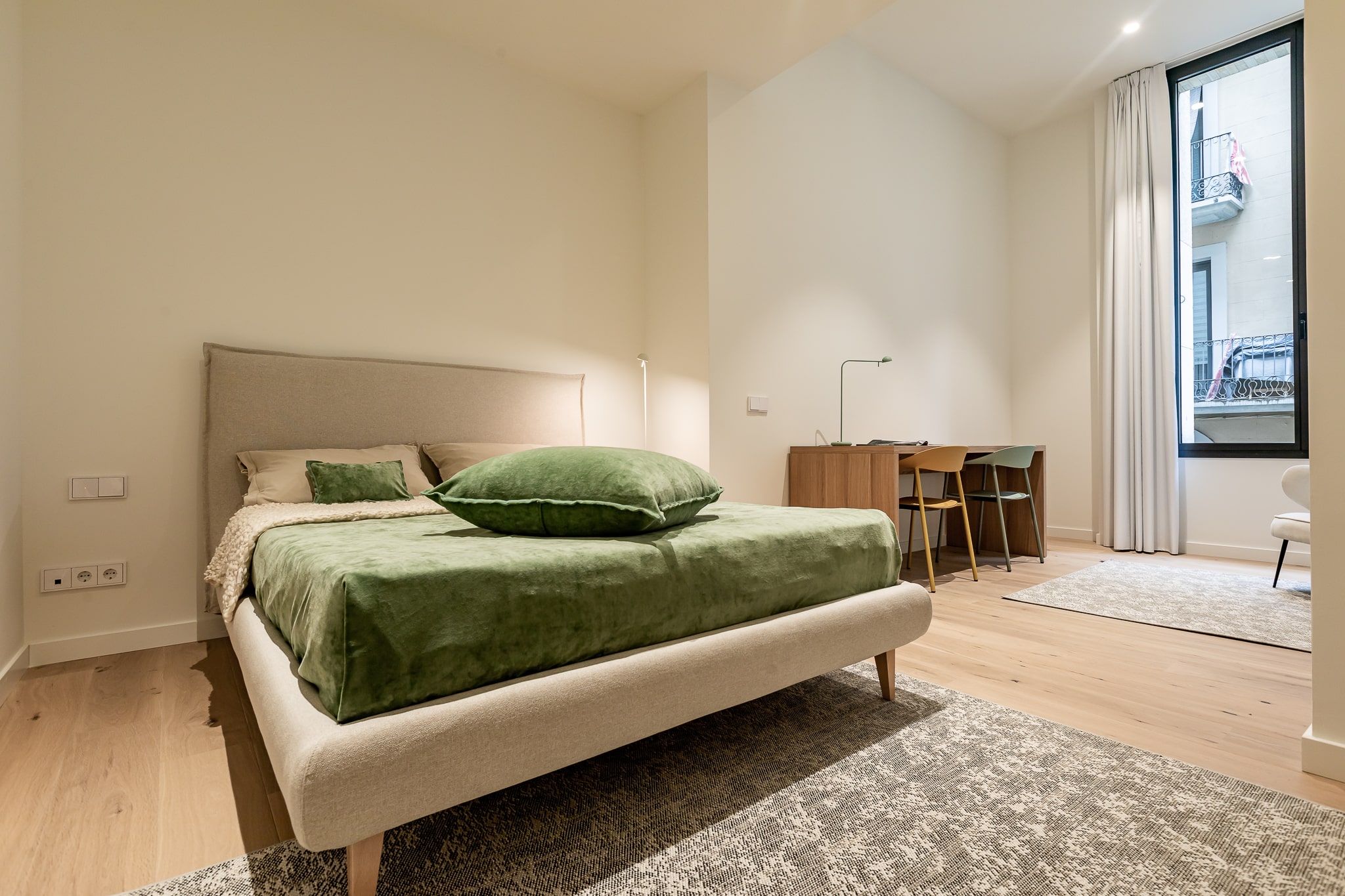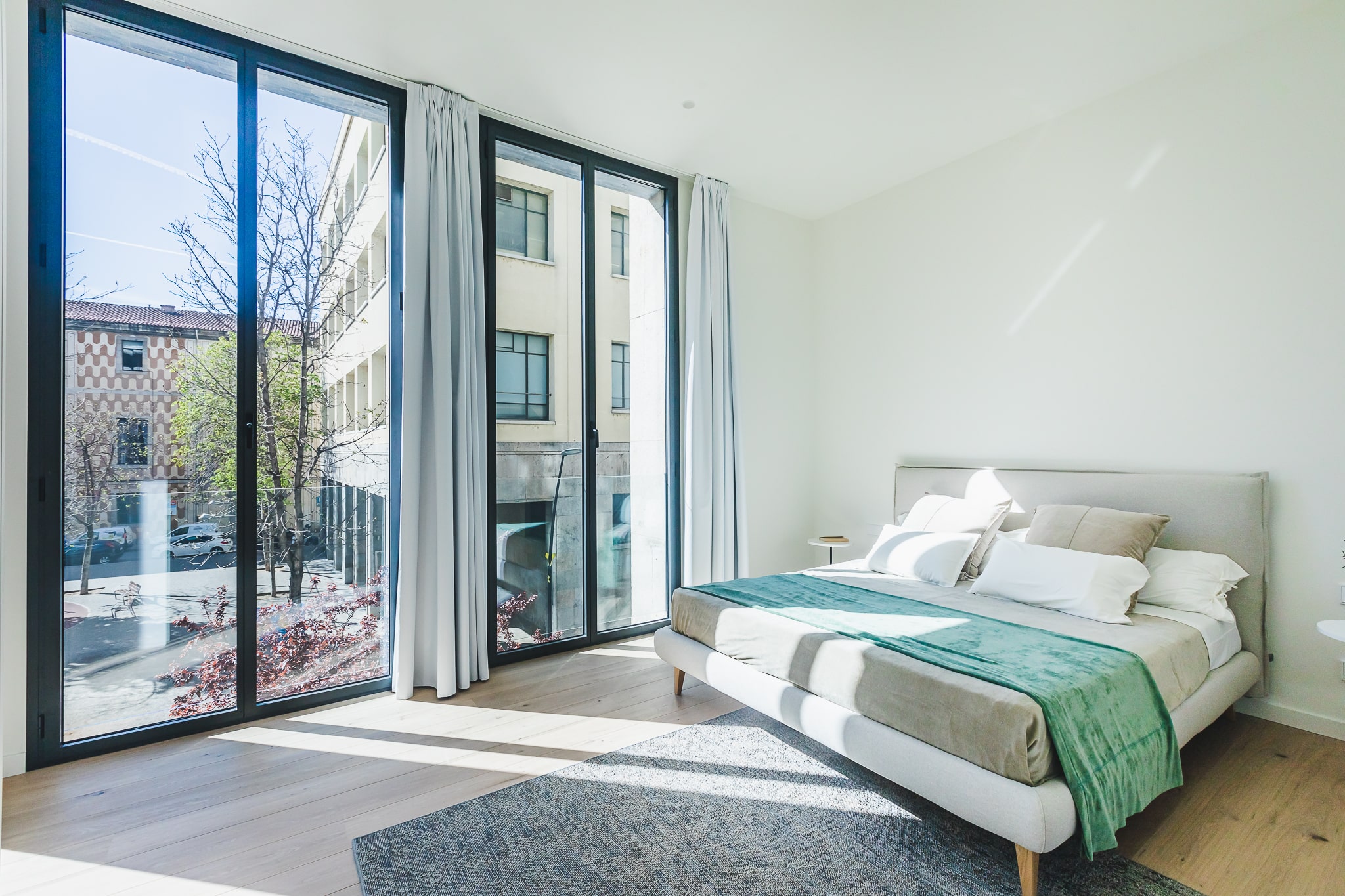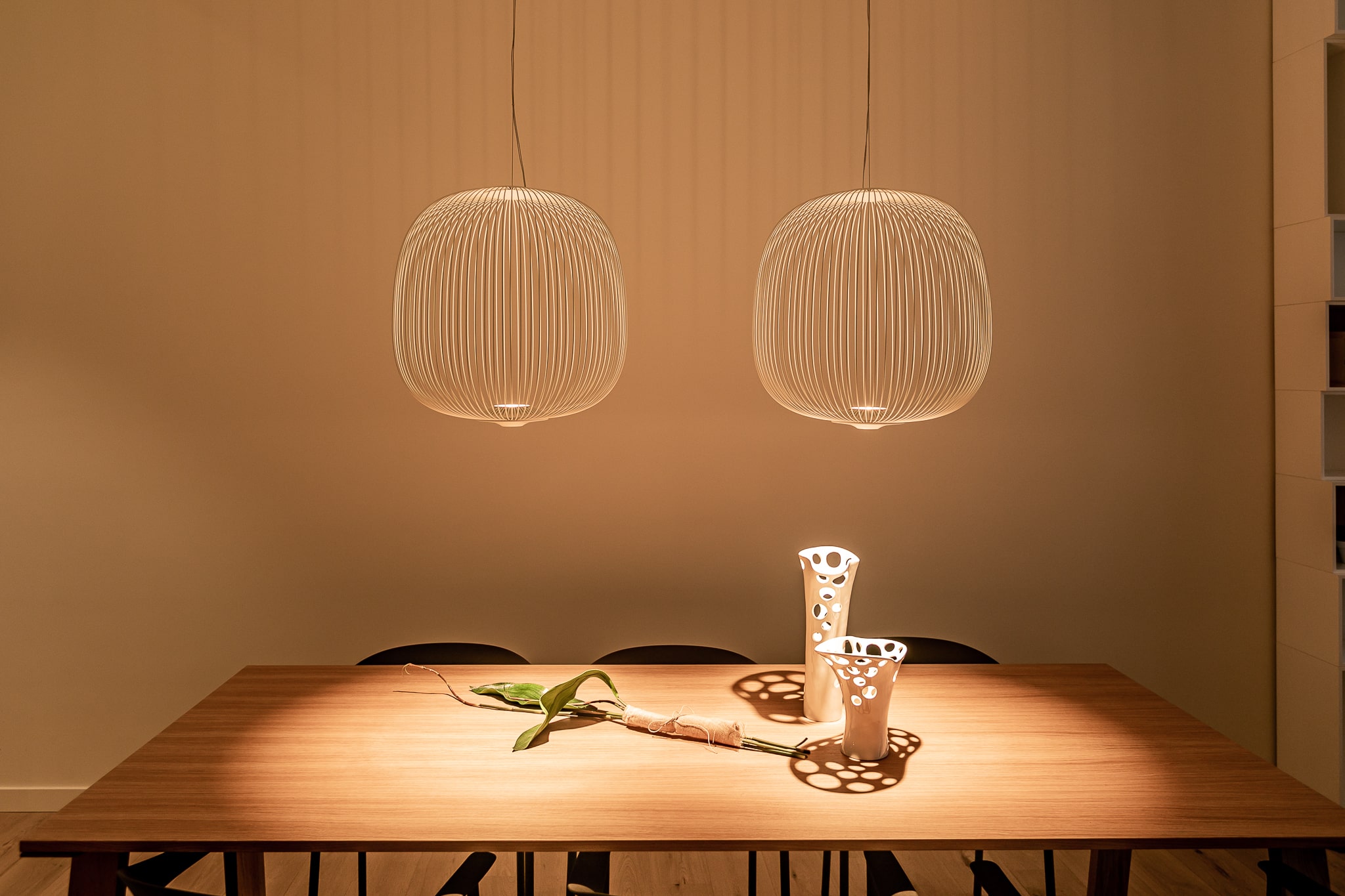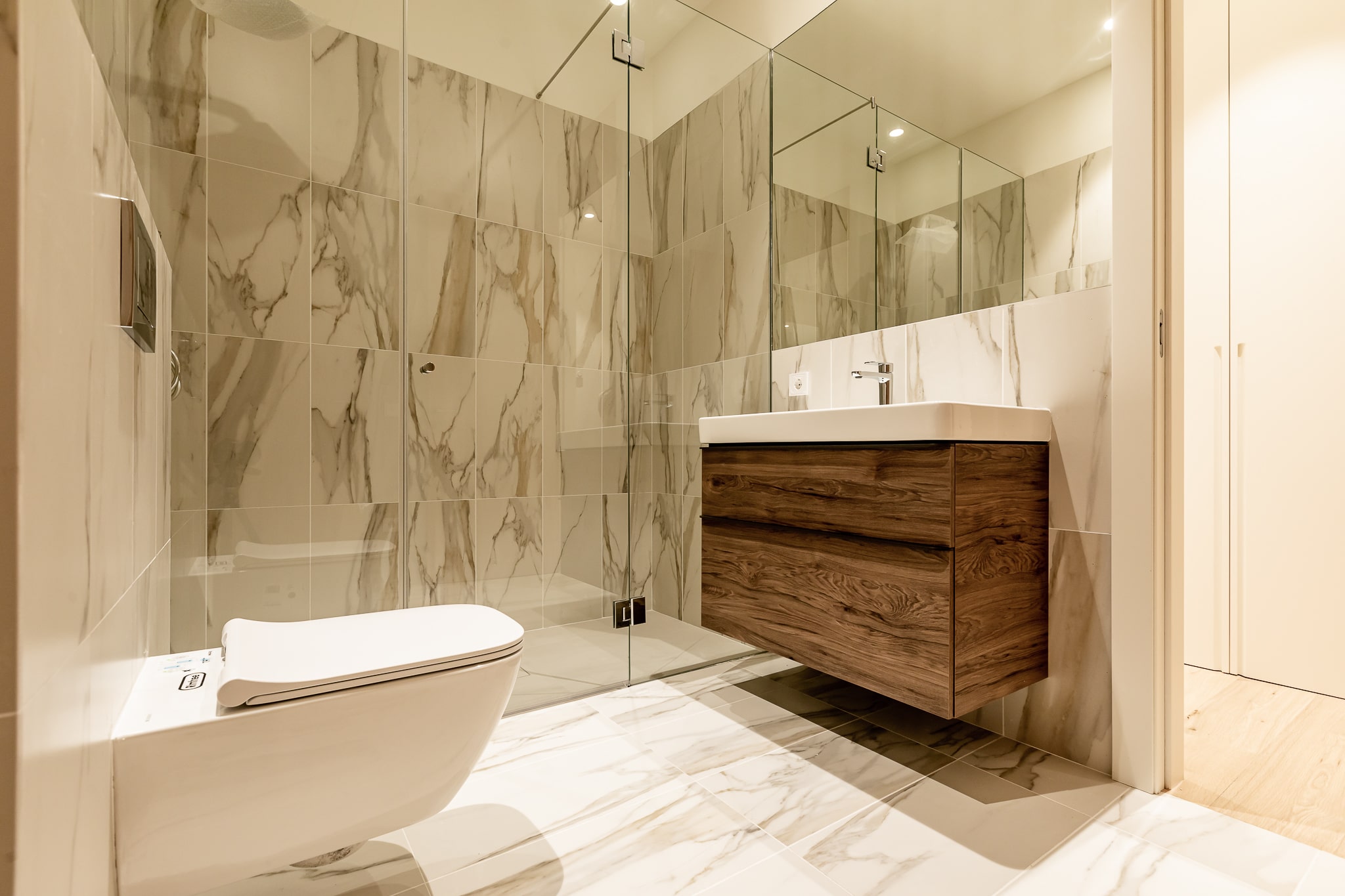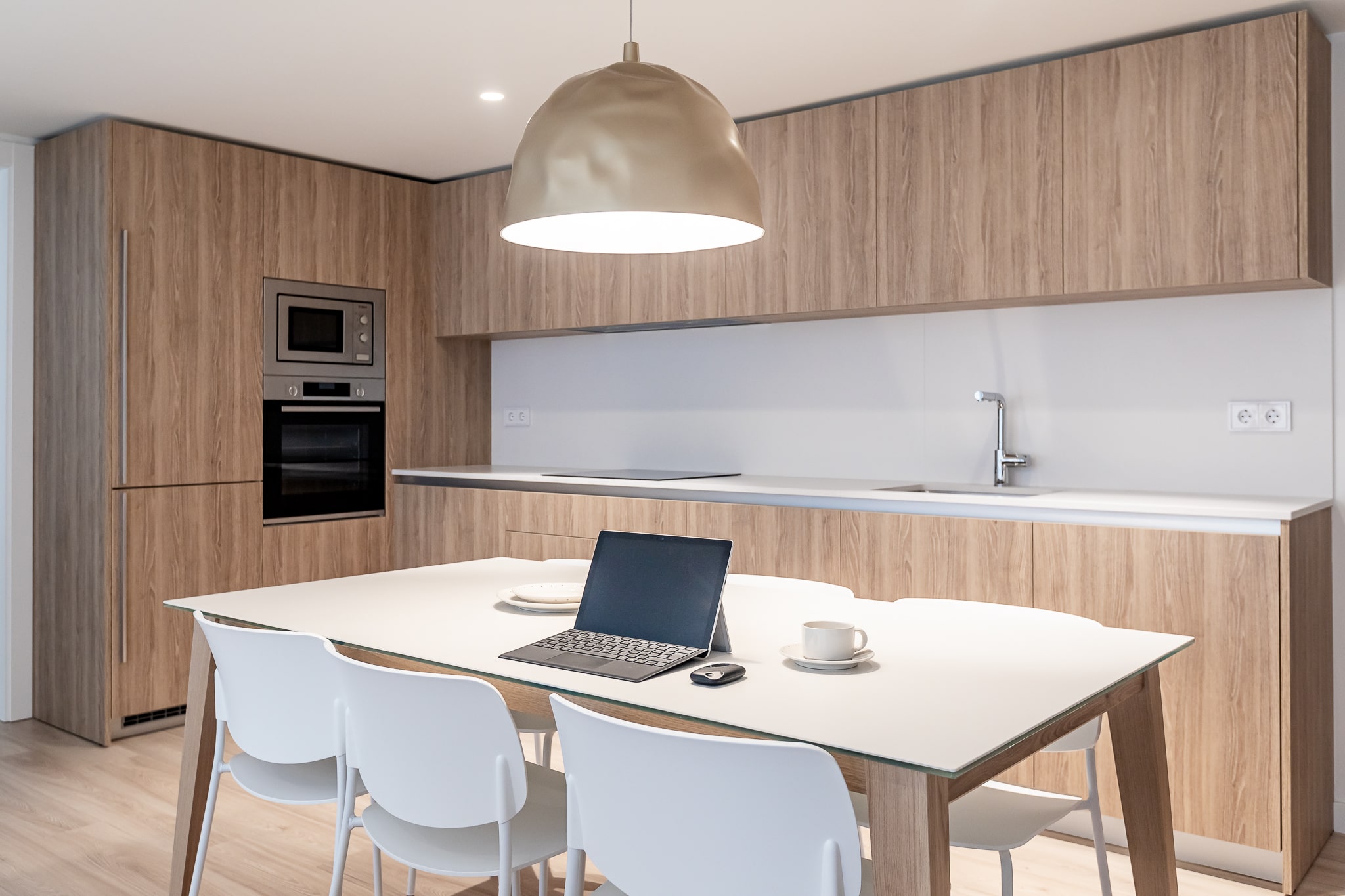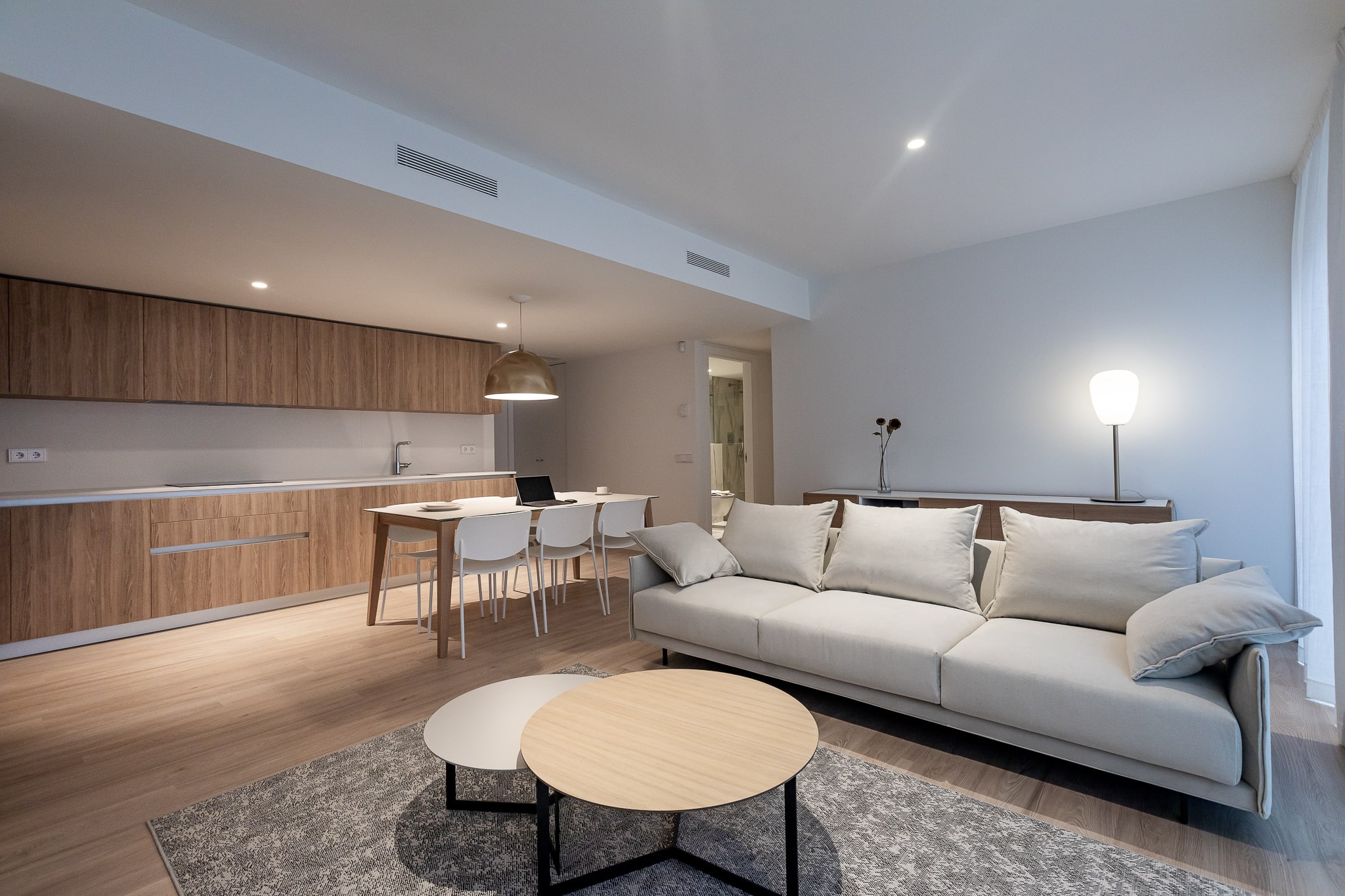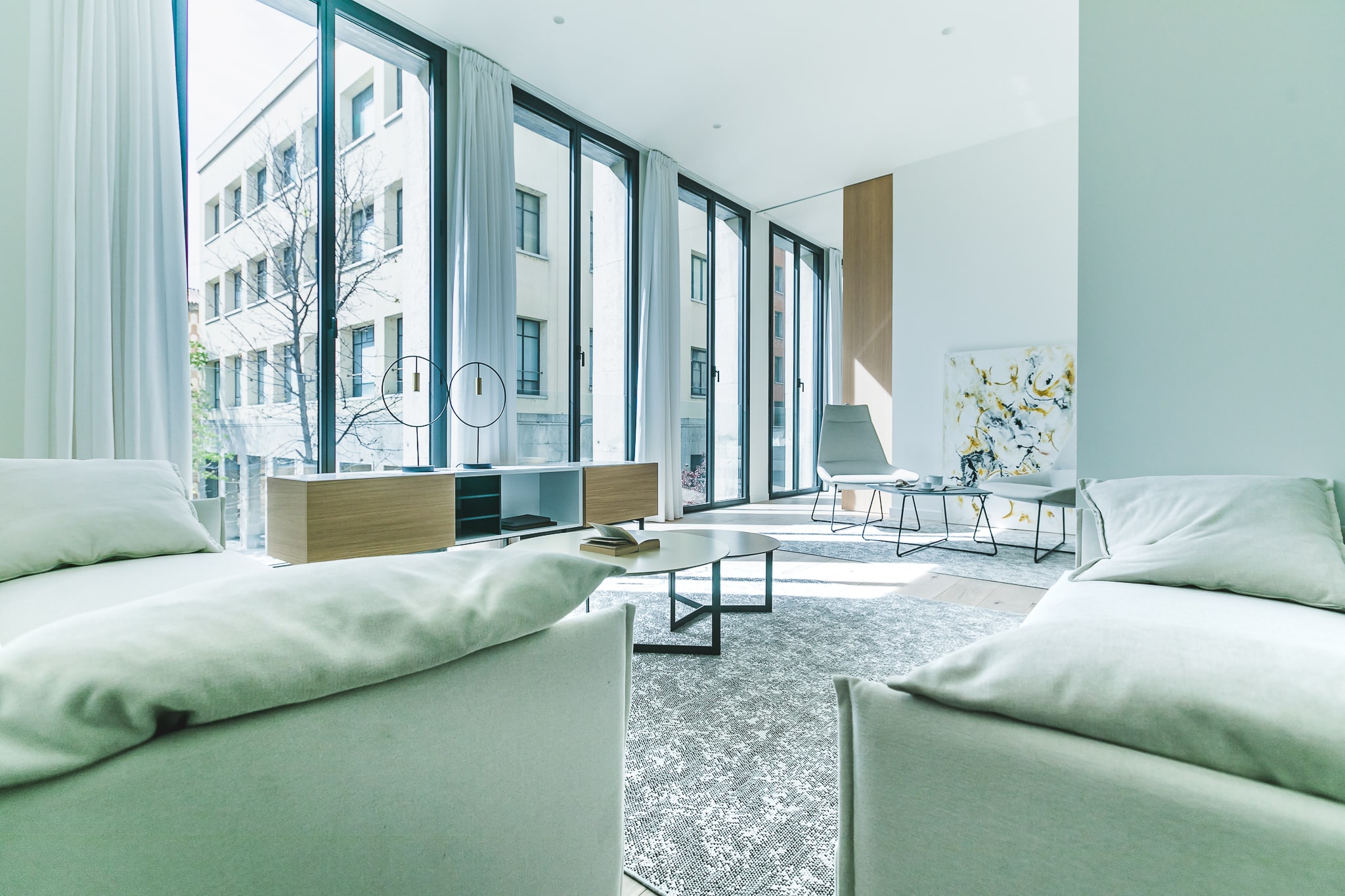 CARRER NOU 33-35 / AV. SANT FRANCESC 34-36 BUILDING
Renovation, dynamism and modernity
C/ Nou , 33-35. Girona
Av. St. Francesc, 34-36. Girona
The building is located in one of the most central and popular areas of the city of Girona, between Avinguda Sant Francesc and Carrer Nou, an urban space of singular quality, connected to the historic centre of the city. It houses, with a forceful and rigorous volumetry, an old mixed-use building for offices and housing.

The façade recovers the values of the abstract rationality of the industrial buildings, with the quality of the new contemporary techniques and the memory of the old passages reinterpreted for a practical and comfortable life, with the soul of local tradition.

The dwellings are bright and optimistic. Thanks to the versatility of the former industrial space, we find open and flexible loft-like spaces, combined with the warmth of the materials in the intimate spaces.

Each of the levels can accommodate multiple living experiences, from the first to the top floor, where we will find different housing typologies, adapted to all needs.
Tour virtual T1
Tour virtual T2
Living in Girona, a unique city full of charm
Apartments from 82 to 180 m2
The new project wants to recover the ideological project of modernity, based on the concepts of order, abstraction and spatial richness, typical of the best architecture of the 20th century.
Recovering an industrial space, combining the loft open and positivist vocation and the warmth and privacy of Nordic architecture. Giving rise to optimistic, open spaces, in a careful balance between intimacy and the conception of a dynamism modern life.
Rehabilitating a pre-existing building has the moral value of recycling, in this case increased by a rigorous adaptation to the highest standards of contemporary construction quality. The richness and nobility of spaces characterized by the discipline and spatial precision of the architectures of production, is recovered for everyday life.
Architects
Lagula Arquitectes S.L.P - Barcelona