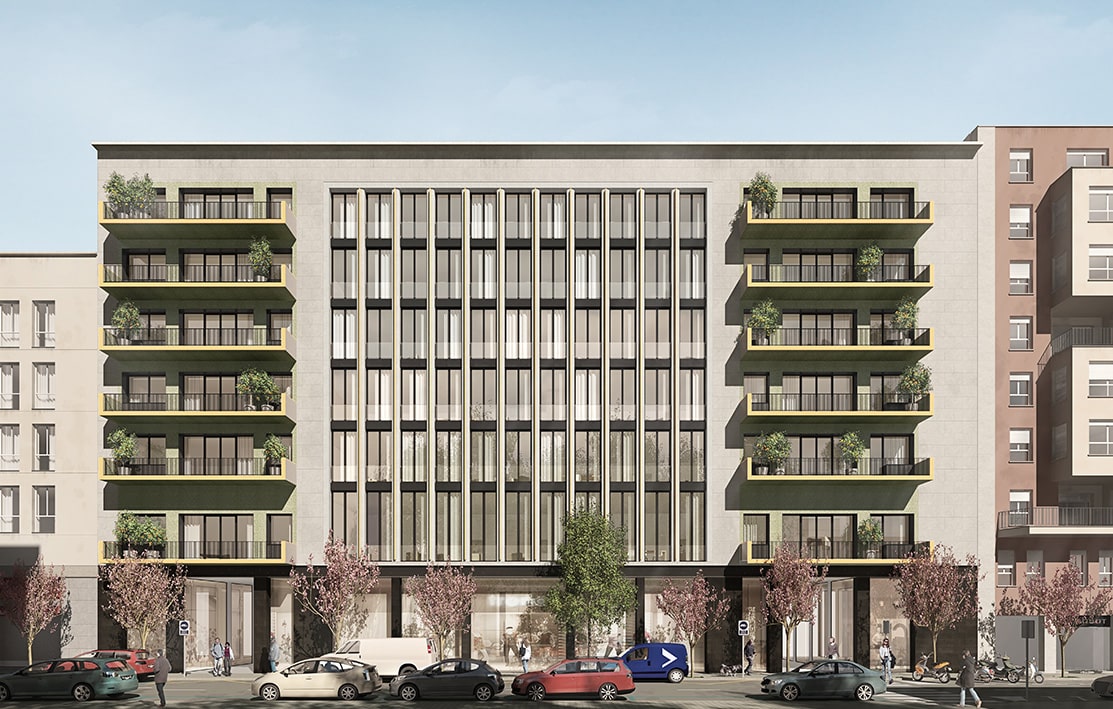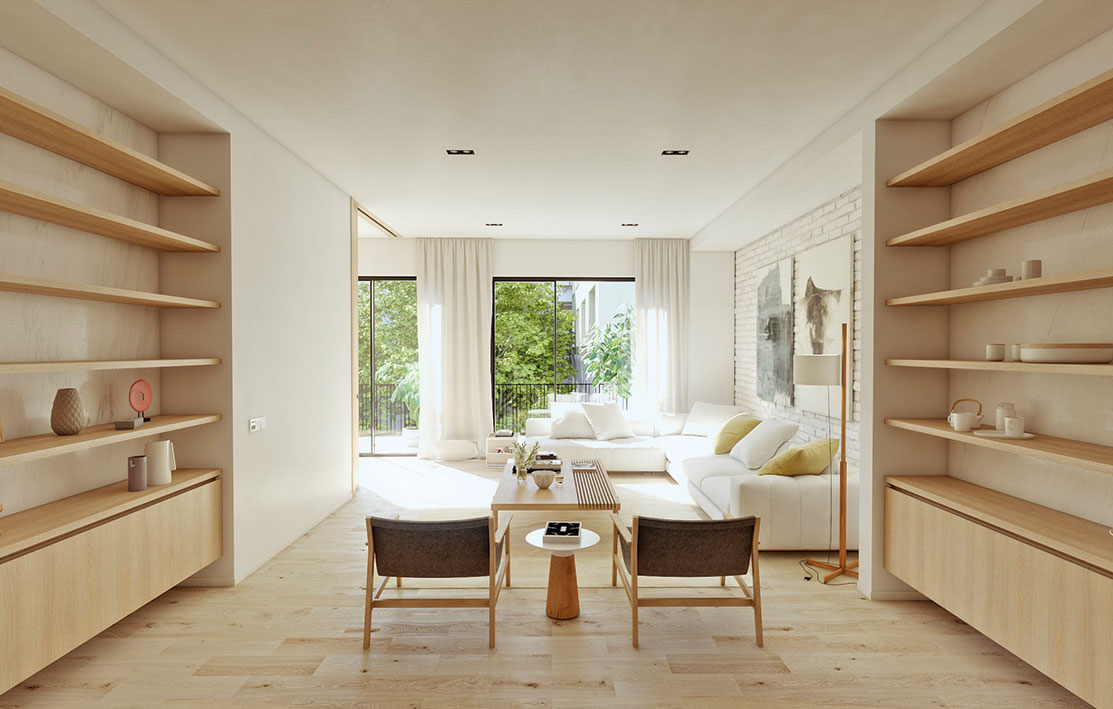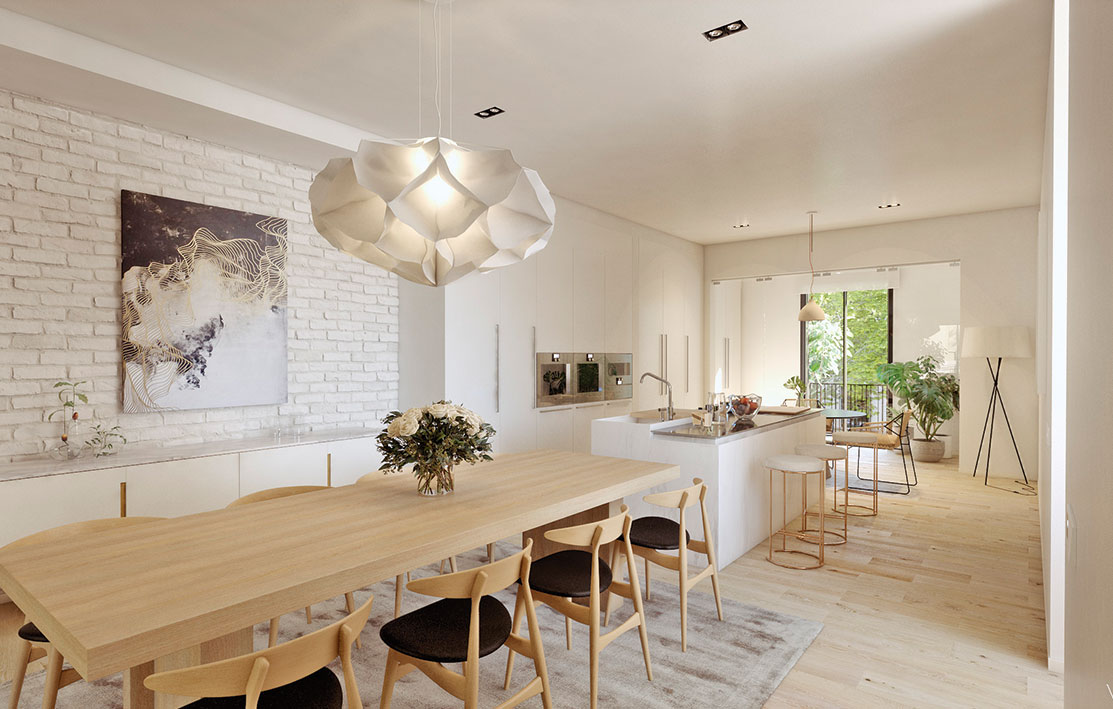 CARRER NOU 33-35 / AV. SANT FRANCESC 34-36 BUILDING
Renovation, dynamism and modernity
C/ Nou , 33-35. Girona
Av. St. Francesc, 34-36. Girona
Carrer Nou in Girona is an urban space of unique quality, connected to the historic core of the city. In it is located, with a forceful and rigorous volumetry, an old building of mixed use of offices and housing.
Living in Girona, a unique city full of charm
Status: preliminary draft
Apartments from 82 to 180 m2, and upper floor with duplex housing.
The new project aims to recover the ideological project of modernity, based on the concepts of order, abstraction and spatial richness, typical of the best architecture of the 20th century.
New Carrer Nou project aims to recover an industrial space, combining the loft open and positivist vocation and the warmth and privacy of Nordic architecture. Giving rise to optimistic, open spaces, in a careful balance between intimacy and the conception of a dynamism modern life.
Rehabilitating a pre-existing building has the moral value of recycling, in this case increased by a rigorous adaptation to the highest standards of contemporary construction quality. The richness and nobility of spaces characterized by the discipline and spatial precision of the architectures of production, is recovered for everyday life.
Architects
Lagula Arquitectes S.L.P - Barcelona