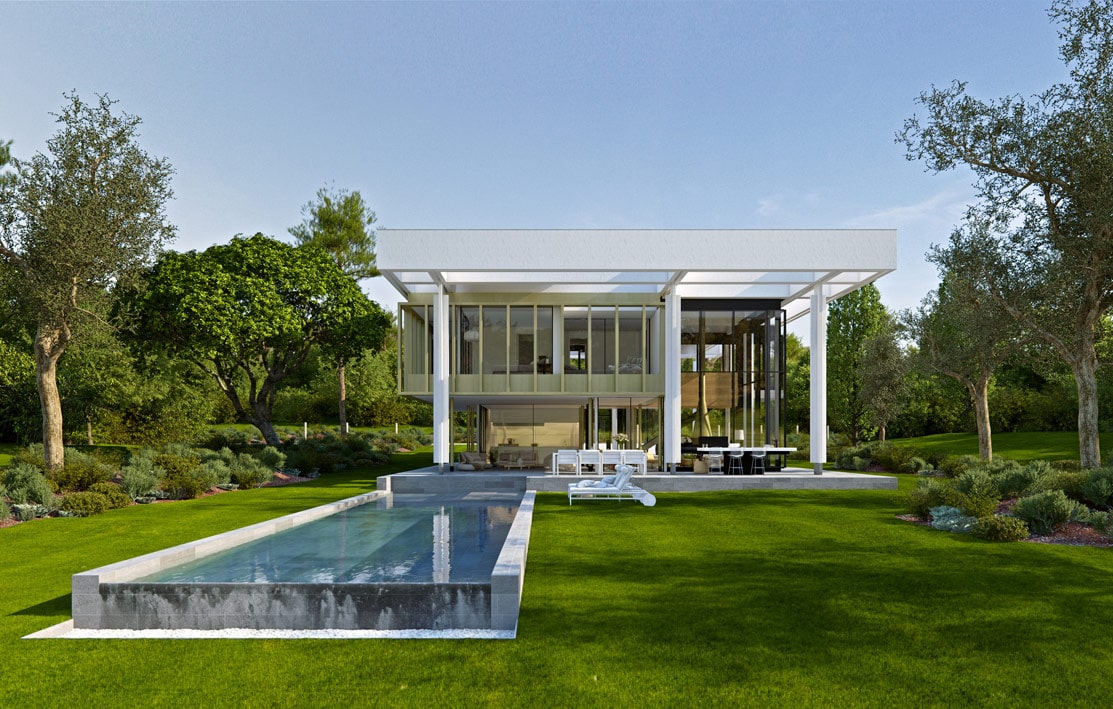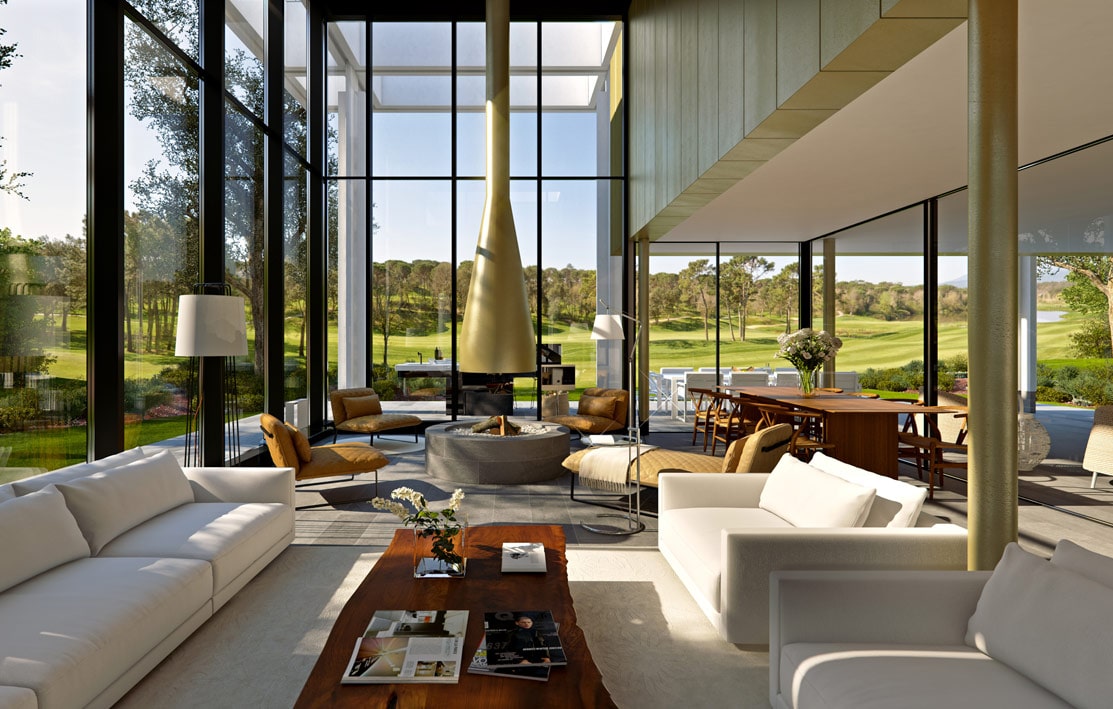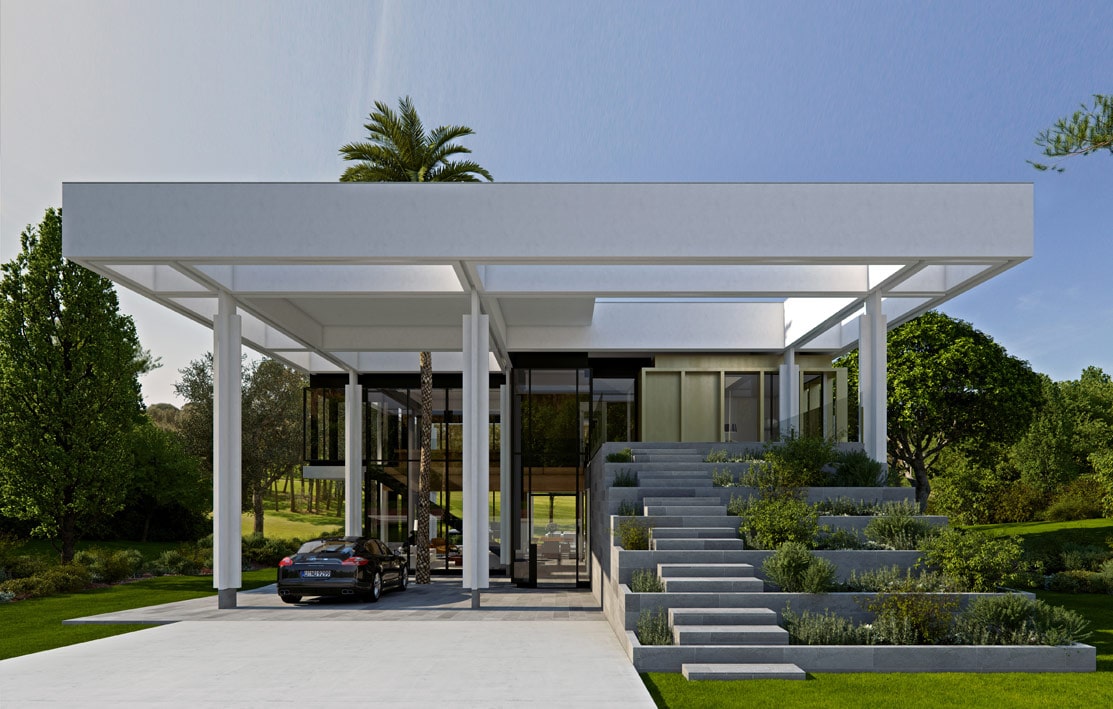 PGA VILLAS. CANOPY HOUSE
PGA Catalunya resort, Girona
Comfort, elegance and prestige design surrounded by nature
The Canopy House is a reinterpretation of the original shelter, a concept that classical architecture has revisited in the shape of the pavilion: a free-standing structure, usually of small size, sometimes opened to the sides, but always providing a roof. Modern architecture made the pavilion part of its core philosophy, due to its radical and essential nature of shelter. The Canopy House disposes a grid of bidirectional steel beams sustained by cross-shaped columns, which define a roof and a pergola to protect from the rain and the Mediterranean summer sun.
Below the canopy, the functional programme of a standard house takes place in two floors, with four en-suite bedrooms and an open plan layout including kitchen, dining room and living room, all connected to outdoor living spaces. The ensemble of the pavilion seats over a podium, defining the limits of the house.
The glazed façade of the house ensures a total transparency between interior and exterior, bringing the fabulous nature of the surrounding lakes and golf courses into the pavilion. In order to emphasise this pure relationship with nature, the fireplace freely stands in the ten-meter high living area, like an open-air camp fire around which our ancestors sat centuries ago, gathering in the cold winter nights for warming and storytelling.
Living in Girona, a unique city full of charm
Canopy House Villa, is located in La Balca, the residential area of the PGA resort. The plot, of 1645 sqm, is located next to hole 15th of the Tour Course, and enjoys magnificent views of the lake and a dense pine forest.
The functionality of a standard house is carried out on two floors and a basement, with four en suite bedrooms and an open plan design, including a kitchen, dining room and living room, all spaces connected to the outside.
The glass facade of the house guarantees a total transparency between inside and the outside, transporting the nature of the lakes around, and the greenery of the golf courses, inside the house.
Large exterior terrace equipped and swimming pool.
Underground floor: Facilities room. Multipurpose room for possible Spa, gym, games room or wine cellar construction. Parking for two vehicles.
Achitects
Lagula Arquitectes S.L.P. - Barcelona
Internal and external areas
| | | |
| --- | --- | --- |
| First floor | Internal areas | 123.24 m² |
| Ground floor | Internal areas | 136.57 m² |
| Underground floor | Internal areas | 258.64 m² |
| | Total internal area | 518.45 m² |
| First floor | External areas | 36.73 m² |
| Ground floor | External areas | 351.43 m² |
| | Total External area | 388.16 m² |
House plan